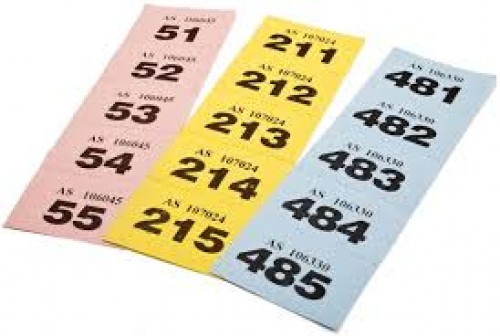 The first event this half-term was the Big Raffle which was drawn by Mr Cooksey in the playground on 5th November. Congratulations to the following winners:
1st Prize – iPad Mini – PICKARD 11C
2nd Prize – Beats Headphones - Robin ELTSBERG 8G
3rd Prize – Family Powerboating Experience – Jayden SHAH 7N
4th Prize - £75 intu vouchers - Alex TWYFORD 7R
5th Prize – Bouldering Lesson & Climbing Session – Sahir PATEL L6N
Thank you to everyone who bought tickets and to our sponsors, Sewell & Gardner.

This half-term saw a brand-new Friends of School event: a Comedy Night organised jointly with WGGS Parent Association. The event was held on the top floor of the STEM Centre at WBGS and with almost 200 tickets sold, was a lively evening. We were entertained by 3 professional comedians and our compere for the evening, and with the high-quality acts interspersed with short intervals everyone had an opportunity to catch up with friends over a drink and much laughter. A big thank you to everyone who attended, we hope to make this an annual event.
Next term we will be running the annual Quiz Night which takes place on Saturday 2nd March. This is always a great evening so why not get a group of friends together to test your knowledge and have fun whilst raising valuable funds for the school. Tickets will be on sale from early January – look out for details.
In order to boost our fundraising activities, we hold a raffle at many of our events. We are very grateful to those local businesses who support us by donating products and services. However, we do really need more donations and so would be grateful for your help please.
Re-Gifting Appeal – Raising Funds from Unwanted Christmas Presents
Without wanting to sound ungrateful, it is a fact that we all sometimes receive unwanted or unsuitable Christmas presents. But you don't have to hide them in the cupboard – instead do some good with the gifts that leave you uninspired. An unwanted Christmas present may well be a delight to someone else, and the FoS will make good use of these gifts at our fundraising events throughout the year. The Friends of School will have a box in school reception during the 1st week back after Christmas next term, from 7th – 11th January. Please donate any unwanted gifts by placing them in this box. Thank you in advance for your support.
Additionally, if you have your own business, or work for an organisation that supports local charities and would be willing to donate a raffle or auction prize, we would be very grateful. Please email info@friendsofwbgs.org
A big thank you to everyone who has supported our events and fundraising activities this term, we look forward to seeing you at the Quiz in March. Wishing you and your families a restful Christmas break.
The Friends of School
Dates for your Diary:
Thursday 10th January – Friends of School Meeting to discuss 2019 activities – All welcome
Saturday 2nd March – Quiz Night – tickets on sale in January
Friday 21st June – Summer Ball, Hunton Park. Information in the new year.