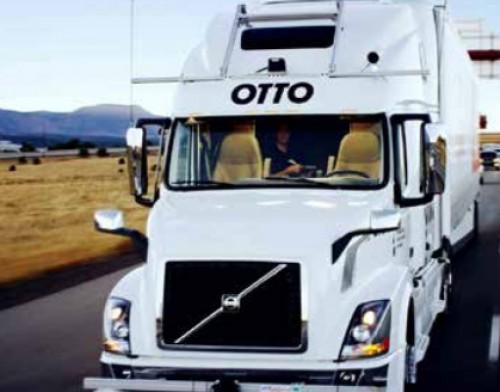 Automation: what does the future look like
As humans, our deepest need is to get things as easily and as quickly as we can. We do not want to hustle. And technology is making it all possible.
In today's world, "luxury" has taken on a whole new dimension. For both businesses and people, "time" is the most valuable luxury item. Therefore, global technology giants are constantly finding new ways to simplify and automate. Automation, as we know it, has traditionally been confined to the assembly lines of a large manufacturing plants. However, we are now seeing automation across multiple sectors like retail, transportation and in most of our day-to-day activities.
Just 60 robots run the entire warehouse of Alibaba, a Chinese e-commerce company and they have increased productivity by 300%. When someone places an order with Alibaba, a robot locates the product and picks it out from one of the 32,300 shelves. Humans pack and dispatch it. The robots can carry up to 500 kilograms. Each one has a laser system to prevent crashes. The robots take themselves to charging stations when their batteries run low. They now do 70% of the work in the warehouse.
A self-driving truck operated by Otto (a start-up owned by Uber), has already made its first commercial 190 km delivery run in the US, carrying over 50,000 cases of Budweiser beers. The technology fitted in Otto's trucks uses sensors to read the road ahead. Data from the sensors is then fed back to a computer which analysis it and makes adjustments to the speed and steering.
Labour costs account to 75% of shipping costs. While drivers are restricted by law from driving more than 11 hours per day without taking an 8-hour break, a driverless truck can drive 24 hours per day. This means it can effectively double the output of the country's transportation network at 25 percent of the cost. In addition, these autonomous vehicles prove to be much more fuel efficient by maintaining optimal cruising speeds.
Trucking represents a considerable portion of the cost of all the goods we buy and therefore this would mean lower prices for consumers. But where does it leave the large number of truck drivers who would lose their jobs in the process?
It is an ongoing debate if automation creates more jobs or just causes mass unemployment. Industry leaders like Alphabet's Executive Chairman Eric Schmidt are, however, optimistic. They believe that: "the future is you with a computer, not you replaced by a computer".
With less complex work being increasingly automated, what does the future of work look like? Work will increasingly become about adapting to new challenges that artificial intelligence and robots will be less good at. Future skills are all about having a growth mindset, where lifelong learning becomes a norm. We will have to prepare for a future where we have more than 6 jobs over the course of our careers.
Success has always favoured those who have constantly striven to identify human needs and solve them. While our grandmothers waited in long lines at the post office, they wanted email. They just didn't know it. Therefore, our education must fuel exploratory thinking so we can envision future human needs and finding fresh ways to address them.
References
McKinsey Analytics – Where is technology taking the economy
TechCrunch – The driverless truck is coming and it is going to automate millions of jobs
World Economic Forum - https://www. weforum.org/
Devi Sujathaa Sekar works for CISCO and is a STEM ambassador. CISCO has recently launched an initiative called Little Big Futures. This programme allows students, aged 11-14 to access five one-hour lessons across the breadth of STEM subjects. CISCO are also working on a 5 new hour project in each of the STEM subjects and will pay for entries to the CREST awards. To find out more go to: https://www.stem.org.uk/little- big-futures