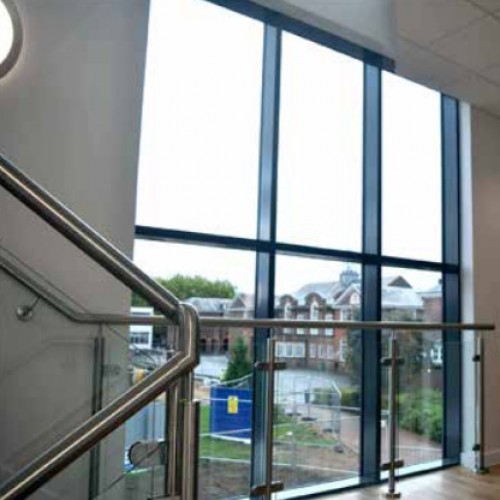 The new Centre will allow the school to offer unparalleled STEM teaching
The new STEM (science, technology, engineering and maths) Centre is near completion and will be officially opened on 9th November 2017 by scientist and TV presenter Lord Robert Winston.
The new three floor Centre includes science labs, an engineering room and a large CAD (Computer Aided Design)/CAM (Computer Aided Manufacture) suite, upgrading the School's current facilities significantly.
The building also houses additional teaching rooms for mathematics and computing and has a large conference area to allow for more STEM outreach work with young people in the area.
The school was fortunate to have the entire cost of construction of the Centre funded by grants from national and local government. However, the cost of fixtures, fittings and equipment was not covered by our government grants. With generous donations from the Friends of the School and Old Fullerians' Assocation, as well as over 100 parent donors, the building has been kitted out ready for lessons to start before Christmas.