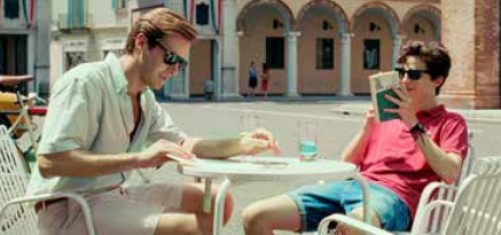 London Film Festival: Top Films Reviewed
The 61st London Film Festival showcased new cinema from some of the world's leading filmmakers, and introduced exciting up-and- coming talent.
I saw 36 films on the programme and found myself attempting to process that overwhelming volume by looking for patterns to connect them.
Coming-of-age narratives dominated the festival (as they often do). A pair of films ( Summer 1993 and The Florida Project ) viewed traumatic events through a child's innocent gaze. Both of these films, and several others, ( Call Me by Your Name , Ava ), took place over a vividly captured summer.
I saw two films in which nosebleeds were induced by desire, and unpleasantly I witnessed more equine fatalities than anyone should in the space of 11 days.
At festivals, the lows are excruciating and mediocre films are quickly forgotten, but those that are truly outstanding feel like much needed gasps of cool, crisp air. This time, eight films made LFF worthwhile. They will be among the best cinema to look forward to this year and next.
Ava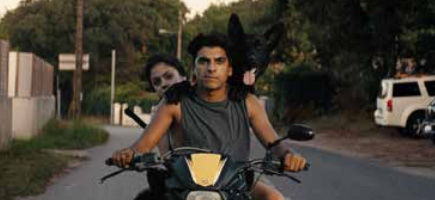 Léa Mysius' debut, Ava uses the onset of blindness as a metaphor for growing up. Ava (astonishing newcomer Noée Abita) is 13 when she is told that she will soon lose her sight. Her response is not self pity, but rather a steely determination to banish her innocence and inexperience while she can still see the world around her.
Ava is a coming-of-age narrative in fast forward, shot with dizzyingly rich colours and infused with ceaseless, invigorating energy. Mysius has announced herself as a director with a bold and unique vision. Along with recent debuts Raw and Divines , Ava assures us that the future of French cinema is in good hands.
Ava does not yet have a release date
Call Me by Your Name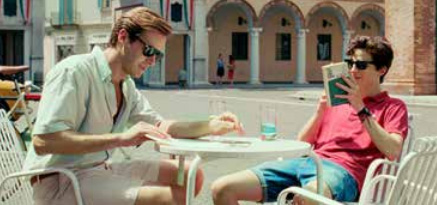 Call Me by Your Name is destined to be a classic. Luca Guadagnino's gorgeous Italian summer romance centres on the relationship between 17-year-old Elio (Timothée Chalamet) and his father's 24-year-old American apprentice, Oliver (Armie Hammer).
It was not until watching Call Me by Your Name that I realised how rare it is to see a relationship depicted like this on screen, where cinematic pleasure comes not from conflict or anguish, but from watching two people take joy in each other's company. Eating food, swimming, riding bikes and playing music take up most of the screen time, but the actors' chemistry is so compelling that you would happily watch them doing nothing for hours.
Chalamet is the standout, bringing his character's arc of self discovery to a heartrending, life-affirming end point. Both Guadagnino and his lead actor are uncommonly wise about the long term impact that a passionate first love can have on a person's life. Call Me by Your Name is special because it captures both the intensity of being within that love, and the perspective gained when you arewithout it.
Call Me by Your Name will be released on October 27th
The Florida Project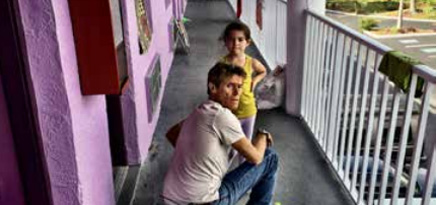 The Florida Project is Sean Baker's child's-eye- view of the hidden homeless. Living in a dingy motel just outside Disney World, precocious six-year-old Moonee (Brooklynn Prince) sees her bleak situation in bright colours. Baker occasionally allows the adults to lead the narrative: Moonee's young mother Halley (Bria Vinaite) and the stern but kindly motel manager Bobby (Willem Defoe).
Their story is darker than the innocent lens through which Moonee filters it. When seen through that lens, The Florida Project is a funny, feel-good film; when it confronts reality, it is devastating.
Though rough around the edges, The Florida Project fills you fit-to-bursting with an emotion that is best described as happiness and heartbreak made one.
The Florida Project will be released on November 10th
Lady Bird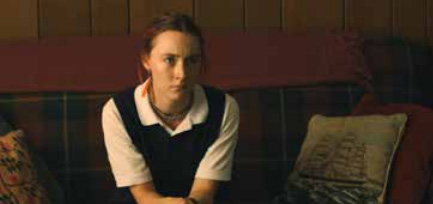 Greta Gerwig's solo directorial debut Lady Bird is an intensely personal and specific account of a Sacramento teen's last year of high school. Saoirse Ronan plays Christine "Lady Bird" McPherson, a girl who gives herself a new name as she tries to forge a new identity. Lady Bird is desperate to leave Sacramento for a big city ― and desperate to leave behind her fraught relationship with her mother (Laurie Metcalf).
Gerwig has noted that she drew heavily from her own adolescence when writing the film. The perspective and wisdom she has gained in the years since informs the way Gerwig tells Lady Bird's story: never demonising the young woman for being stuck in her own head, but still keeping a knowing distance.
Through episodic storytelling, Lady Bird paints a remarkably comprehensive portrait of its protagonist's scattered life and various relationships. It is bound to be an important film for young girls who will see themselves in Lady Bird's escapades. It will also mean a lot to those who can look back on when they were in Lady Bird's position, unable to see how much they would miss home until they were gone.
Lady Bird will be released on February 16th 2018
Person to Person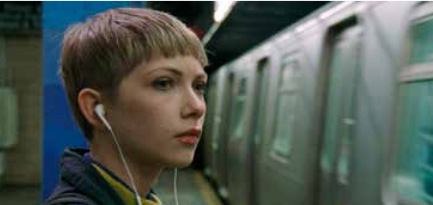 Set over the course of a single day in the lives of several New Yorkers, Person to Person is a delightfully sweet and funny ode to the everyday. A series of amusing vignettes poke fun at the foibles and anxieties of various characters, and all these observations build to something profound.
Director Dustin Guy Defa shoots on grainy 16mm film and dresses his actors and set in retro design, giving the story a sense of timelessness that is only interrupted by the appearance of mobile phones.
Engaging in record sales and hands-on work, they are characters out of time, with internal clocks that tick at a more patient rhythm than the rest of us.
Similar to Jim Jarmusch's Paterson last year, Person to Person is a micro-sized delight ― a joyful little film about being decent to each other. It will get you noticing all the things you love about life.
Person to Person does not yet have a release date
Summer 1993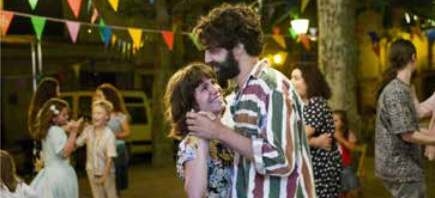 Summer 1993 was one of the most exciting debuts I saw at LFF this year. Carla Simón's film is told through the eyes of six-year-old Frida, who is processing the deaths of her parents, while unable to comprehend what death means. Frida doesn't understand that they're gone forever; she still expects her mother to answer the phone when called.
Simón immerses us in her perspective through subjective sound design and camerawork. She is able to track Frida's arc of processing grief to its natural end ― finishing the film on a swift but impactful note.
Simón's film suggests that a happy ending doesn't have to involve Frida moving on from her grief. Finding a way to express it is enough.
Summer 1993 does not yet have a release date
Thelma
Joachim Trier's Thelma is his latest captivating mix of formal and experimental filmmaking. It has been called a riff on Carrie , but Thelma takes that film's concept to new and exciting places.
The eponymous Thelma (a brilliant Eili Harboe) is a deeply religious college student whose guilt over falling in love with a woman (Kaya Wilkins) manifests in seizures and supernatural episodes.
Trier is a sensitive filmmaker and while his stylistic choices are refined, he is emotionally intimate with his characters. As in his last feature Louder Than Bombs , he sets aside a few sequences to let himself loose to experiment. The result is both moving and chilling, with a score and horror imagery that is harrowing on a molecular level.
Thelma will be released on November 3rd
You Were Never Really Here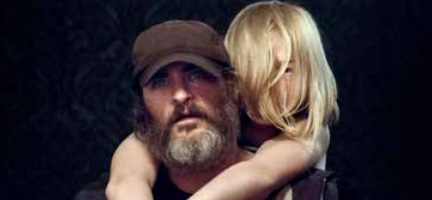 You Were Never Really Here is Lynne Ramsay's most brutish film, and her most experimental. With Ratcatcher , Morvern Callar and We Need to Talk About Kevin , Ramsay has already proved herself to be one of the world's leading filmmakers.
You Were Never Really Here pares back and intensifies her images and sounds more than ever before, with the resulting visceral impact of a sledgehammer. Joaquin Phoenix won best actor at Cannes for his portrayal of a withdrawn hitman on a mission to rescue a young girl from sex trafficking.
Ramsay's film is violent in more ways than one: both the physical violence on screen and her stylistic violence are overwhelming. Intentionally, there is a thudding lack of subtlety. Everything you see or hear means something, and Ramsay makes no attempt to disguise that meaning ― which you'll have to decide for yourself whether to admire or deride.
Measuring the extent of its quality on a single viewing would be doing a disservice to You Were Never Really Here , given how challenging it sets out to be. It is impossible to shake.
You Were Never Really Here will be released on March 9th 2018 Orla Smith